School Violence Prevention and Mitigation: Communication, De-Escalation, and Safety Best Practices
This session is recorded. Register for the recordings package.
This awareness level presentation provides verbal and kinesics tools to safely and effectively accomplish the following: maintain composure, establish rapport, communicate well, establish cooperation, and gain compliance with students, parents, members of the public, peers, and administration. Additionally, the session provides important insight into understanding crisis, predictability, bias, and body language.
This presentation will educate attendees on an easy to employ highly effective, universal communication system (The Wolfson Formula). It helps professionals maintain their own behavior in stressful and critical situations, gain compliance from difficult people, and achieve cooperation where they might not have been able to do so otherwise without the training. The "Wolfson Formula" has been tested and used effectively for over ten years in many situations, including: public interactions, crisis, victim interviews, simple negotiations, consensual encounters, investigations, and other "high stakes" situations.
This session has been taught to thousands of professionals and is quickly becoming the gold standard in understanding and employing communication and de-escalation skills. The end of the session will be a special presentation in school safety best practices and lessons learned regarding school violence prevention and mitigation.
Format
Breakout Session
Strands
Strand 9: School Operations

Audience
Administrators
Presented by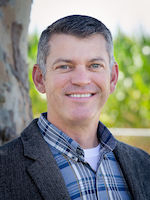 Northern California Projects Director
Knowledge Saves Lives, Inc.
31 years of combined military and law enforcement experience in special operations, communications, narcotics, investigations, and crisis intervention. BS in General Psychology.
Format
Breakout Session
Strands
Strand 9: School Operations

Audience
Administrators