CSDC's Annual Leadership Update Presentation, Part 1
This session is recorded. Register for the recordings package.
CSDC's premier annual presentation provides charter school leaders and stakeholders with the critical information they need to remain informed, current, and to best serve their charter organization(s). The Annual Leadership Update Presentation is valued within the charter sector for its unfiltered, hard-hitting, bottom-line coverage of vital topics, including, but not limited to:
- Legislative and policy updates
- Fiscal updates and prospects including new and/or one-time funding streams
- Independent study/nonclassroom-based updates
- Legal, regulatory, and prosecution updates
- Accountability and charter renewal
- Public opinion, advocacy, and messaging
- Elections and politics
Don't miss these critical updates, insights and analysis of the charter sector in the 2022-2023 school year.
Professional Development Opportunity: 1.25 MCLEs available for attorneys. This session qualifies for CSDC's Governance Training Certificate.
Presented by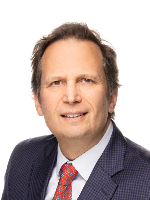 Executive Director & Founder
Charter Schools Development Center
Eric Premack is the founding Director of CSDC. For 30 years, Eric has played a leading role in the development and spread of chartered schools, including helping to draft and implement chartered schools policy in over two dozen states, at the federal level, and overseas. He has developed groundbreaking charter school policy, planning, implementation, oversight, and leadership development practices that have been emulated throughout the US and internationally.