When Black Students Excel
Despite national trends, some schools lead Black students to outperform the general population of their states.
This session describes how schools have engaged and empowered Black students to achieve outstanding results. The session provides practical advice that can help charter schools become places where all students (including all Black students) achieve at high levels.
Format
Breakout Session
Strands
Strand 6 - Leading through change

Presented by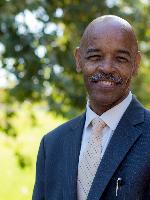 Founder and Executive Coach
National Center for Urban School Transformation
Dr. Johnson is the founding director of the National Center for Urban School Transformation. While serving at NCUST, he was also a professor of Educational Leadership at San Diego State University, then dean of the College of Education, and finally the university's senior vice president. In July 2019, he retired from university administration to focus on NCUST. Previously, he served as a teacher, a school and district administrator, a state department official, and an official at the US Department of Education. He has received outstanding educator awards in New Mexico and Texas and published multiple articles, books, and reports.
Format
Breakout Session
Strands
Strand 6 - Leading through change