Transform the Feedback and Evaluation Process with a Shift Positive
W03
This session is recorded. Register for the recordings package.
Who loves feedback and evaluation? Anyone? Anyone? [Crickets]
The research says that there is no higher return on investment than cultivating exceptional school leadership. Thus, we need exceptional feedback and evaluation processes, yet most systems are:
DEMORALIZING - Our brains have a negativity bias. No matter how many positive things are said it's the biting, negative critique that will stick.
DESK DROP - Most leaders receive a report dropped on their desk and are left alone to figure out what to do about it. Research suggests that sustained leadership improvement requires ongoing follow up within a network of genuine support.
NOT ACTIONABLE - Most evaluations result in vague, non-specific generalizations about someone's failures rather than specific, actionable solutions. We need to shift the entire system of giving and receiving feedback towards something more positive.
Part 1 of this workshop will teach fundamental psychological and neuroscientific principles that impact how our brains and bodies receive and integrate feedback through an interactive workshop. In Part 2, roll up your sleeves, take your existing feedback process, and shift positive along six axes: 1. Set the container, 2. Strengths focus, 3. Actionable solutions, 4. Follow up plan, 5. Activate allies, 6. Savoring.
Note: this session is NOT for you if you want a quick fix in a top down, corporate model or if you are looking for something efficient to roll out to every teacher in a large district. These strategies are high touch, high impact practices, designed to create deep transformative change in a charter school's top leadership.
Format
Workshop
Strands
Strand 6 - Building effective charter leaders and leadership teams: recruitment, development, and retention strategies

Presented by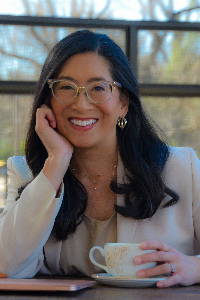 Leadership Coach | Facilitator | Trainer
Inquiring Minds
Dr. Salter's 20+ year career has taken her from premier neuroscience labs to the middle school classroom, from school superintendent to nonprofit board president, from ropes course leader to Exploratorium exhibit designer, from author to university chairwoman. Her superpower is seeing the inner light in leaders and their teams, and coaxing it to shine brighter. Her clients include visionaries from numerous charter schools, Chicago Public Schools, Charter Safe, Verizon, University of Texas, Facebook, Boston Medical Center, and many more. Learn more at irenesalter.com
Format
Workshop
Strands
Strand 6 - Building effective charter leaders and leadership teams: recruitment, development, and retention strategies