Winning Over the Public to Drive Real Change
This session is recorded. Register for the recordings package.
The federal education landscape has shifted. From San Francisco's school board recall, to national polls that suggest trust in public schools is falling to its lowest levels ever, to unprecedented declines in student enrollment—school leaders are facing a challenging future. For charter schools, this means there has never been a more important time to define their narrative.
A veteran charter schools communications expert with over 20 years of experience will offer strategic guidance on how to navigate crises, tell compelling stories and build relationships with authorizers. Attendees will learn from best practices that position charter leaders—and their communities—for success.
Format
Breakout Session
Strands
Strand 6 - Leading through change

Presented by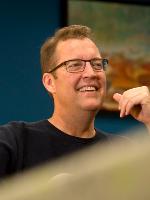 President
Larson Communications
Gary Larson is founder and president of Larson Communications, which specializes in helping charter schools across the nation communicate to the broader public. Larson has spent the past 20 years raising public awareness and support for the charter school movement. Larson's team has advised charter school organizations nationally on dealing with the news media, and has spearheaded numerous media campaigns that have been covered by major national publications including The Wall Street Journal, The New York Times and USA Today.
Format
Breakout Session
Strands
Strand 6 - Leading through change