Supporting Success of Students with Disabilities through Systems Management
This session is recorded. Register for the recordings package.
Improving the quality of special education programs remains one of the most complex problems in education. What kind of a system is needed to produce the breakthrough achievement we are looking for? Join this session to follow ICEF Charter Public Schools on a journey to building complex integrated systems of support for all learners, with a focus on supporting students with disabilities.
Over the last three years, ICEF has successfully restructured its approach to: 1) monitoring and improving compliance, including rapid integration of new guidance; 2) building effective data systems that provide timely access to critical information to inform instruction and intervention decisions; and 3) creating strategic financial and human resources management systems to minimize service disruptions and ensure sustainability. Participants will be guided to engage with tools and examples to apply key levers to their organization. They will also gain insights about the broader policy context that helped foster ICEF's transformational change.
Format
Breakout Session
Strands
Strand 11 - Research based instructional practices

Presented by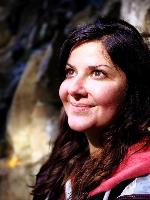 Special Education Consultant, Advocate, area search
The Knowledge Mill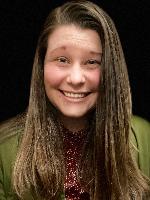 Managing Director of Student Services & Special Education
ICEF Public Schools
Shelby Pealer currently serves as the Managing Director of Student Services for ICEF Public Schools where she oversees special education, mental health/wellness, & college & career services teams, along with other district wide supports. Shelby joined ICEF in 2018 and has worked to grow programming for our communities who have been disproportionately impacted by systemic issues. Prior to ICEF, Shelby was a Program Director running a Non-Public Agency in Inglewood, CA that offered intensive behavioral supports to students with disabilities, where she managed the behavioral programming of over 300 students throughout the district.
Format
Breakout Session
Strands
Strand 11 - Research based instructional practices