Race and Culture in Education: Where do we go from here?
This session is recorded. Register for the recordings package.
This session is not a one time fix for blind spots or biases and it is not a way to create a more equitable culture overnight. We are going to explore race and discrimination in our past and present, how our own identities influence how we see diversity, the blind spots and bright spots we have while creating equity in our communities, and what we can do moving forward to make lasting change.
Using an interrogative approach, we will focus on developing an active practice for thinking, feeling, and behaving.
Format
Breakout Session
Strands
Strand 6 - Building anti-racist organizations

Presented by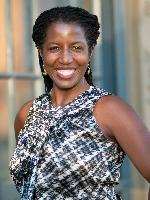 Student Services Director
Natomas Charter School
Facilitator, educator, mentor, advocate, Grandma, Mom are words that describe Dr. Addie Ellis. She writes, speaks, and provides training on the "Four R's" of culture: Relevance, Respectfulness, Responsiveness, Reflectiveness. As Student Services Director at Natomas Charter School Dr. Ellis leads the intangibles of education. In her spare time Dr. Ellis can be found hiking, reading or watching the clouds in her backyard - lovingly known as Narnia. Pre-Covid she accomplished, "the best worst thing" she's ever done, climbing Mount Kilimanjaro! She states, "I climb mountains to face fears" Her hashtags are #Iservetheleastofthese while living life #Unleashed
Format
Breakout Session
Strands
Strand 6 - Building anti-racist organizations