Restorative Practices for an Equitable School Culture
The Health Sciences charter schools serve high proportions of students facing added challenges to learning, yet their strong school culture is reflected in high outlier performance on several California School Dashboard metrics. Join Dominique Smith, Health Sciences Middle School's principal, author, and TEDX speaker, for a discussion on specific practices to transform school culture.
Format
Breakout Session
Strands
Strand 11 - Effective instructional practices for nonclassroom-based schools

Presented by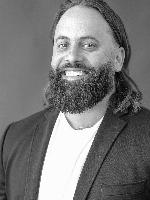 Principal
Health Sciences High & Middle College
Dominique Smith is a principal, social worker, mentor, a national trainer on restorative practices. He is passionate about creating school cultures than honor students and build their confidence and competence. He is the winner of the National School Safety Award from the School Safety Advocacy Council. He is the co-author of Better than Carrots and Sticks: Restorative practices for positive classroom management, Removing Labels, The Restorative Practices Playbook and more. Smith earned his Master's in Social Work from the University of Southern California and his a doctorate in educational leadership at San Diego State University.
Format
Breakout Session
Strands
Strand 11 - Effective instructional practices for nonclassroom-based schools