Charter Finance Update
This session is recorded. Register for the recordings package.
This perennial favorite session picks up where the Leadership Update Presentation leaves off, providing a deeper dive into important finance topics. Eric Premack will address the myriad of new categorical programs, how to budget given volatile economic conditions, increasingly important enrollment management issues, navigating the audit and compliance thicket, and other hot topics based on participant interest. Targeted at business officers, board treasurers, school executives, and district oversight staff (but open to all), the presenter shares both his fine-grained insights on current fiscal issues and his "crystal ball" view on long-term fiscal challenges, opportunities, and strategies.
Format
Breakout Session
Strands
Strand 10 - Effective strategies for spending one-time funding

Audience
Administrators, Board Members, CFOs/CBOs, Authorizers/Developers, Service Providers
Presented by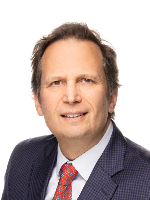 Executive Director & Founder
Charter Schools Development Center
Eric Premack is the founding Director of CSDC. For 30 years, Eric has played a leading role in the development and spread of chartered schools, including helping to draft and implement chartered schools policy in over two dozen states, at the federal level, and overseas. He has developed groundbreaking charter school policy, planning, implementation, oversight, and leadership development practices that have been emulated throughout the US and internationally.
Format
Breakout Session
Strands
Strand 10 - Effective strategies for spending one-time funding

Audience
Administrators, Board Members, CFOs/CBOs, Authorizers/Developers, Service Providers