Out-of-the-Box Nonclassroom-based Schools Update
This session is recorded. Register for the recordings package.
In this session, Eric Premack will provide an update on key nonclassroom-based law, policy, and practice issues, including navigating the "determination of funding" process during the pandemic, updates on recent litigation and prosecutions, prospects for the upcoming legislative session, controversial practice issues, and other timely topics.
Format
Breakout Session
Strands
Strand 9 - Non-classroom based organizational management and compliance

Audience
Administrators, Board Members, CFOs/CBOs, Authorizers/Developers, Service Providers
Presented by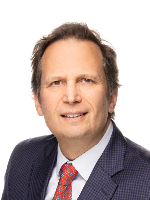 Executive Director & Founder
Charter Schools Development Center
Eric Premack is the founding Director of CSDC. For 30 years, Eric has played a leading role in the development and spread of chartered schools, including helping to draft and implement chartered schools policy in over two dozen states, at the federal level, and overseas. He has developed groundbreaking charter school policy, planning, implementation, oversight, and leadership development practices that have been emulated throughout the US and internationally.
Format
Breakout Session
Strands
Strand 9 - Non-classroom based organizational management and compliance

Audience
Administrators, Board Members, CFOs/CBOs, Authorizers/Developers, Service Providers