Making the ELO-Program Work for Your School
The Expanded Learning Opportunities Program (ELO-P) is a heavily funded priority for the state budget... and it looks like it's here to stay! Whether you've offered afterschool and intersession programming before or not, there is a lot to learn about this program's requirements and opportunities to strategically implement it in ways that help your school.
Join this session to get a clear and simplified overview of the program requirements (and ideas for how to track them), learn what is going to be audited, review a few sample budgets and a budgeting tool you can use for program planning, and discuss ideas for maximizing the funding and program efficiency. We'll go over frequently asked questions and talk with a program director. You will come away with tools and ideas to use immediately to get your ELO Program off the ground.
Presented by
Managing Director of Extended Learning
Para Los Ninos
Cecilia Hernandez serves as the Managing Director of Extended Learning for Para Los Niños and has been with the organization since 2009. With over 18 years' experience in the afterschool and extended learning sector, Cecilia's responsibilities have grown to include youth development, program management and grants management. In her current role, Cecilia oversees all after school and summer, intersession, ELOP programs and external partnerships at Para Los Niños' three charter schools and is responsible for ensuring the community needs are met while holding high standards for quality programming. Cecilia holds a B.A. in Child Development from California State University, Los Angeles, M.A. in Education from Pacific Oaks College and Director's permit from the CA Commission on Teacher Credentialing.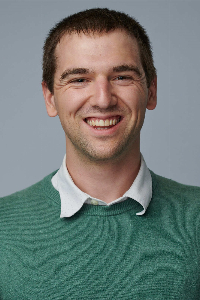 Associate Client Manager
EdTec
Josh Kemp has worked at EdTec for two years and specializes in the ELO Program.
Associate Client Manager
EdTec