Your Connection to the Charter Market in California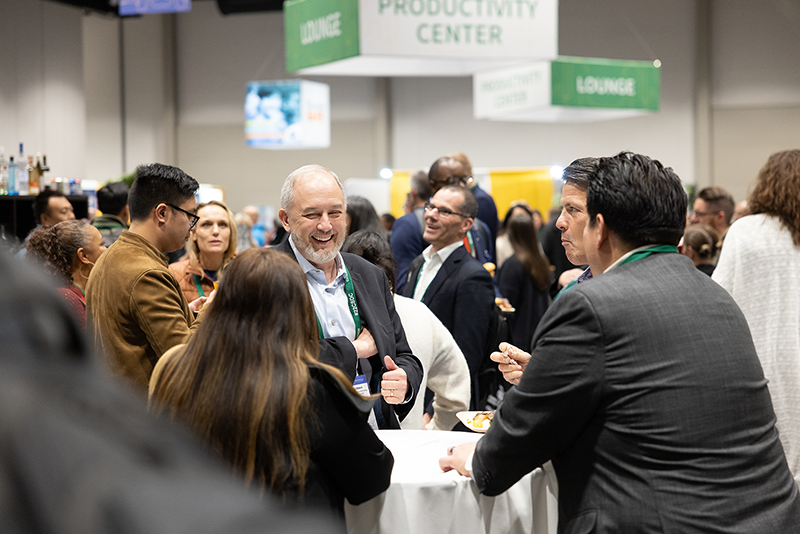 Sponsor and Demonstrate Your Support for the First Charter School Resource Center in the Nation
CSDC's Executive Director and Founder, Eric Premack, helped bring the charter concept to California over thirty years ago. The CSDC Conference is hosted by the Charter Schools Development Center (CSDC), the statewide organization that has defined high quality charter school leader training for thirty years. This conference is the one-stop shop for in-depth content, relationship building, and connection to the resources that charter organizations are looking for.
What Last Year's Attendees Said:
96% of 2022 attendees said that the CSDC Conference provided meaningful opportunities to interact with high quality charter school vendors and service providers
93% of attendees were satisfied with the CSDC Conference in 2022
Exhibit to Access California's Charter School Leadership
Attendees of CSDC's annual conference are the decision-makers from charter organizations across California. 2022 CSDC Conference attendees were:
45% School Leaders (Executive Directors, Superintendents, CFO, CBO, COO, etc.)
38% School Administrative Team Members
17% Authorizer, Instructional Leaders, and Support Staff
57% Leaders of Site-based or Hybrid Charter Schools
43% Leaders of Nonclassroom-based Charter Schools
Work With the Largest Charter Schools Market in the Country
Charter schools provide communities across California with public, tuition-free, educational options. The charter school movement in California is larger than that of any other state, comprising nearly 20% of total charter schools in the United States. There are approximately 1,300 active charter schools in California, serving over 600,000 students. A directory of all California charter schools by county can be found here.