Intro to Charter Accountability
W01
This session is recorded. Register for the recordings package.
Come learn the basics of charter renewal, data, and school accountability for California charter schools. This workshop will cover fundamental content for charter school administrators:
• Charter school renewal standards. A primary goal of this session is to ensure that school administrators understand key points about California charter renewal standards and process and how to prepare.
• The California School Dashboard. The "Dashboard" is now a central part of charter renewal and other state and federal accountability systems. The workshop will examine each Dashboard indicator, including how they are calculated, surprising dynamics, and the significance to charter school accountability.
• State, federal, and Special Education accountability. The workshop will summarize three areas of Dashboard-based accountability including how identification in the state system can trigger a sequence of support and disqualify a school from "safe" renewal.
• Local Control and Accountability Plans (LCAP). The workshop will discuss the LCAP's contents, requirements, and competing purposes as compliance tools that are supposed to anchor continuous improvement.
This session provides important background to understanding the charter renewal sessions that will follow on November 14 and 15. CSDC strongly suggests that charter schools understand the renewal standards in detail and plan strategically for a smooth renewal. The session will assume some basic familiarity with student performance data, but all are welcome to gain exposure to this important content.
Format
Workshop
Strands
Strand 1 - Renewal and accountability

Audience
Administrators
Presented by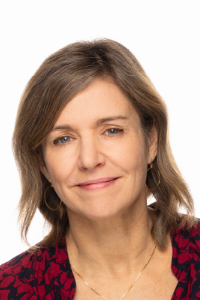 Data and Accountability Specialist
Charter Schools Development Center
Susanne Coie is the Accountability and Development Specialist at CSDC. Her expertise includes school accountability, education program and school administration. Susanne has worked in K-12 education for more years than she will publicly admit. She served as a founding charter school governing board member for nine years. Susanne was Co-Founder and Principal of the Los Angeles Leadership Academy. She started as a continuation school teacher, co-administering a small school-within-a-school. She earned a Master of Public Policy from the UC Berkeley, a teaching credential from Cal State Los Angeles, and a BA from Pomona College.
Format
Workshop
Strands
Strand 1 - Renewal and accountability

Audience
Administrators